Grúa para camión Foton de 16 toneladas equipada con chasis de camión Foton, de Foton Group,
que tiene muchas estaciones de servicio de venta posterior en todo el mundo, muy fácil de mantener, muy alta eficiencia de trabajo.
La pluma única en forma de U tiene un gran rendimiento de levantamiento, que toma la delantera en el mismo producto de tonelaje de la industria
el radio máximo de trabajo de esta grúa puede alcanzar los 32 m.
Parámetros técnicos de la grúa de construcción móvil EURO IV de 16 toneladas
16 TON TRUCK CRANE

Product model

STSQ16B

Total mass kg

15140

Overall dimension mm

10650mm*2440mm*3300mm

Rated elevating capacity kg

16000

Max Lifting Moment KN.M

480

Max. Lifting Height m

31m(7.5m*5 sections)

Main hook single load kg

16000

Main hook lifting speed m/min

76

Auxiliary hook single load kg

1500

Auxiliary hook lifting speed m/min

55

Engine model

YZ4DB2-40

Displacement/rated power(ml/kw)

4087/90

Horsepower

120

Derailleur model

545ZHF

Wheel base(mm)

4400

Max speed (km)

80

Tires

9.00-20 with spare tires

Braking form

Air break brake

Main hook winch

Inclined shaft motor

Auxiliary hook winch

W15D

Reducer motor

Planetary reducer

Engine motor

50/40

Swing Bearing

11.40.1120

Crane boom size

560*370mm

Dynamic Motor

A2F55W

Axle model

1098

Throttle

Hydraulic

Warning Horn

Mono snail

Pressure gauge and switch

Shockproof component

Power Takeoff

Driving indoor operation zip type

Outrigger span(m)

5.2*5.35
Dispositivos equipados
1. El sistema hidráulico de detección de carga de alta eficiencia y eficiencia energética es sensible para operar y
preciso controlar, teniendo buena movilidad leve.
2. Optimice las palancas de control, que es más fácil de operar.
3. La cabina adopta parabrisas frontal de ortodoncia, con vistas de funcionamiento más amplias.

Imágenes detalladas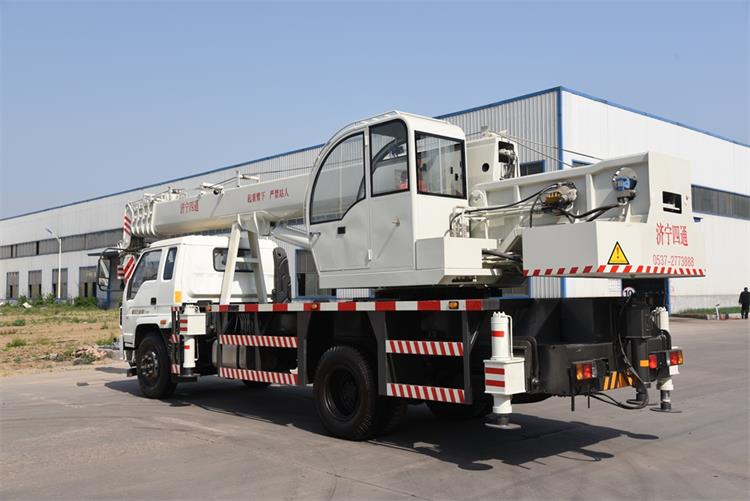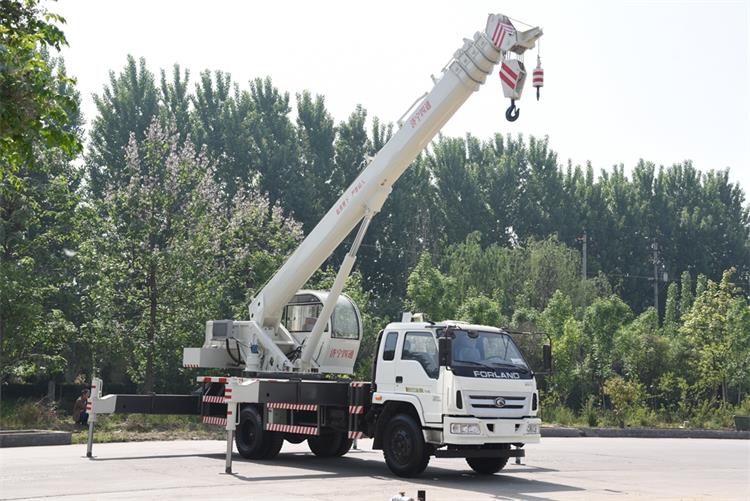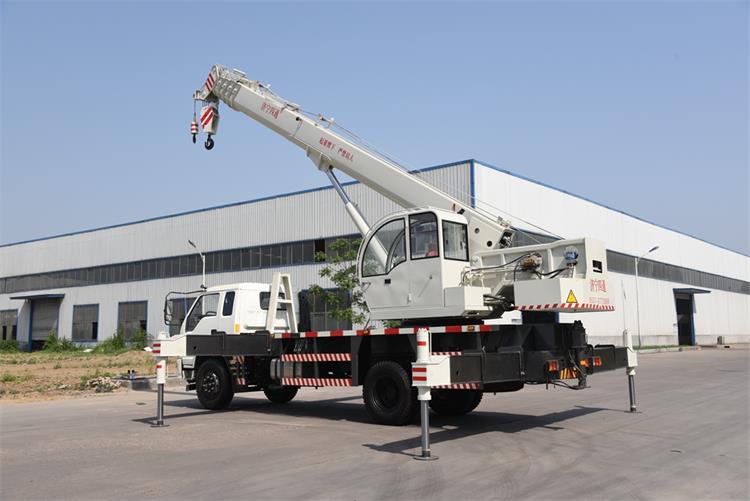 Grupos de Producto : Camión grúa > Grúa móvil